Supporting community-based ecotourism
"Ecotourism is a form of tourism involving responsible travel to natural areas, conserving the environment, and improving the well-being of the local people." – Reference: Wikipedia
The reasons why we want to preserve Maikhao: Maikhao Beach, located on the north western coast of Phuket, is the longest beach stretching 12 kilometers with "magical", rejuvenating sand. That's probably why the leatherback turtles chose to lay their eggs along our beach for as long as the villagers can remember.
After the Tsunami, nesting turtles returned a few times to lay eggs, but hatching was unsuccessful until December 2020 when both a Leatherback Turtle and Olive Ridley Turtle returned to lay eggs not far apart. The two nests were protected and newborn turtles hatched in early 2021.
"Once in the water, hatchlings are consumed by seabirds and fish. Few survive to adulthood, with estimates ranging from one in 1,000 to one in 10,000." – Reference: https://oceanservice.noaa.gov/news/june15/sea-turtles.html
Sadly, these numbers are declining due to the growing amount of marine rubbish which kill and injure turtles and other marine creatures.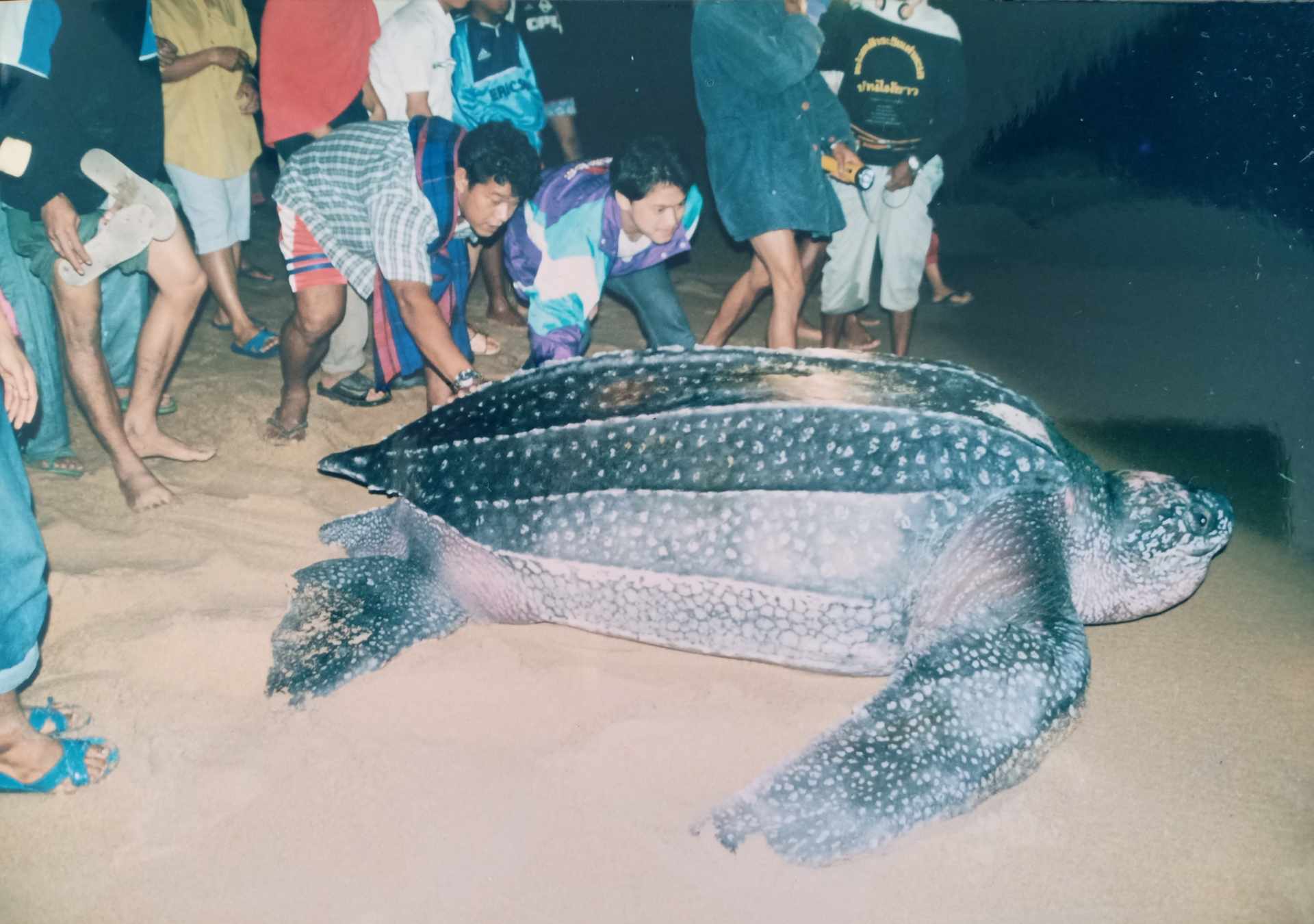 Rejuvenating Sand – the only beach in Phuket where a few minutes every day can bring relief for aches, sprains, joint pains and circulatory problems.
Agriculture – one of the main livelihoods in Maikhao along with fishing. Ensuring that these livelihoods stay sustainable will help to preserve our ecosystem as well as secure the economy of our village.
Lakes and swamp forest – fresh water and over 200 kinds of plant species, which is home to a wide variety of animals, birds and swamp creatures, can be found here feeding a rich ecosystem. Many of the plants can be used for herbal medicine.
Buffalo and rice paddies – emerald blades of rice grow in the flooded rice paddies during the rainy season from May to October. Drive along the rice paddy road with your windows open and smell the aromatic scent of freshly grown rice. Buffalo were used to pull the ploughs in the past but have been replaced by hand operated machines.
The west coast is dotted with many luxurious resorts and the villages have a variety of local restaurants and fresh markets. Its convenient travel gateways are Sarasin Bridge, which connects Phuket Island to the mainland, Phuket Yacht Haven Marina, which allows for easy boat trips to the surrounding islands and Phuket International Airport, one of the few airports in the world where you can see airplanes taking off or landing over the beach (direction depending on the seasonal winds).
Goals and expected impact:
If the entire community of the Maikhao District can benefit economically from agriculture and sustainable tourism, then there will be more motivation to keep this area clean and green.
With more knowledge about how we can effectively manage our waste, reduce overconsumption, grow our own pesticide-free vegetables and how we can compost our waste, our community and environment will be healthier and more sustainable.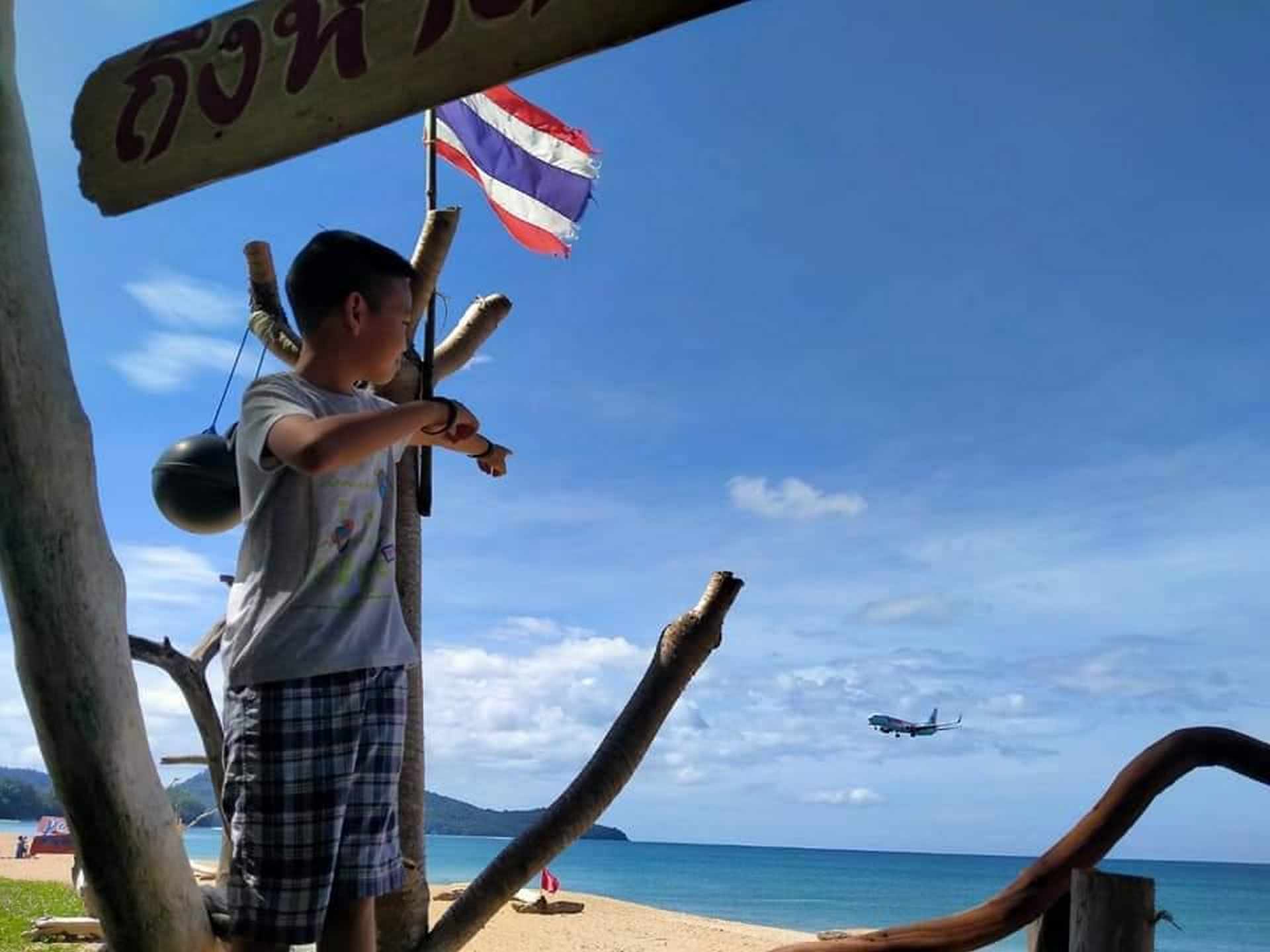 How your donations will be used:
To fund salaries of the teams who can implement this project in our community along with running expenses
To set up a network of local businesses, tour providers, hotels and overseas tour operators
For marketing materials needed to promote our district's natural attractions