How our foundation started
Sustainable Maikhao Foundation started as a beach cleaning project to involve all members of our community. Overwhelmed by the amount and variety of waste, we decided to go a step further and ensure that the rubbish we collect is managed properly to avoid it from ending up in the landfill.
We work with other organizations to effectively recycle or reuse the rubbish we collect to give them a second life. We hope that our story will inspire others to manage their waste effectively. Please join us in finding solutions – get involved or donate.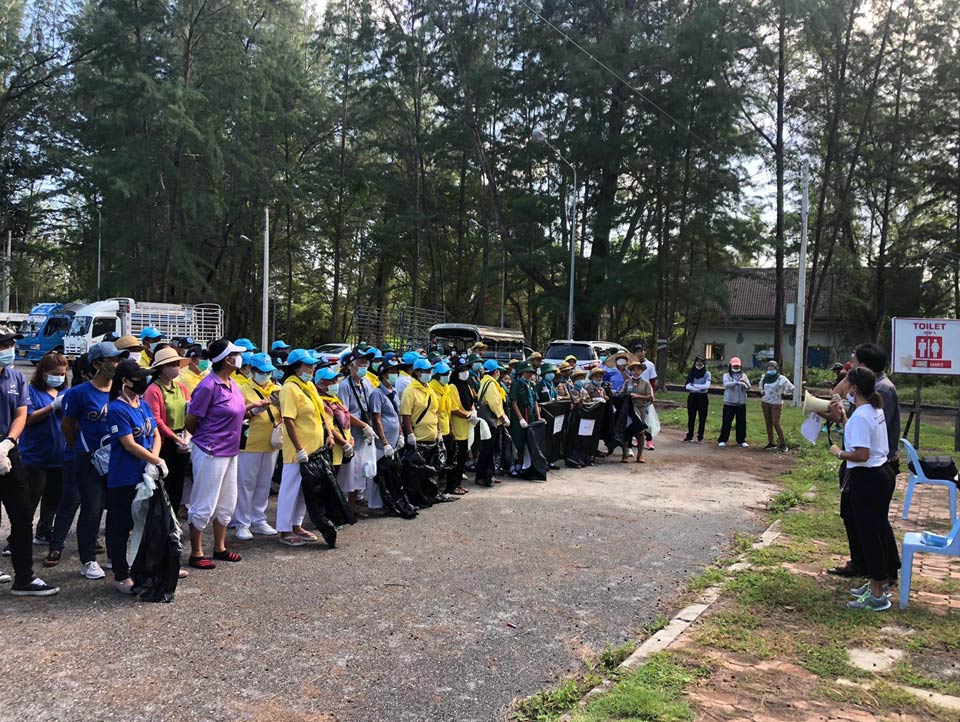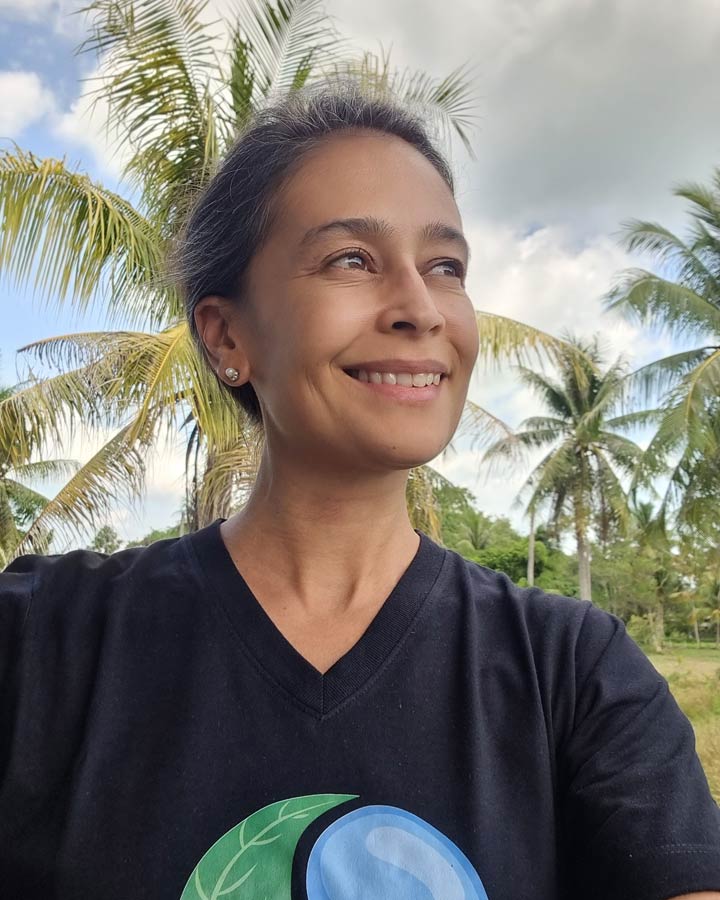 Michelle Mouillé – Founder
Michelle has lived in Maikhao for 23 years enjoying the natural beauty of this area as well as the sincerity of the local community.  Over the years, she has worked in the education and environment sector through English teaching, homeschooling, tutoring and coordinating environmental preservation projects.  She was the first coordinator of the Mai Khao Marine Turtle Foundation, founded by JW Marriott Phuket Resort & Spa, where she connected the local community through educational programs on marine life and waste management, preservation of the beach and adjacent beach forest as well as organizing the annual Turtle Fun Run for awareness and fundraising.
Michelle has also worked as the Personal Assistant and Property Manager to the Founder of one of Phuket's leading international schools, sports center and organic farm.
She is well respected by the local community and has a passion for her work.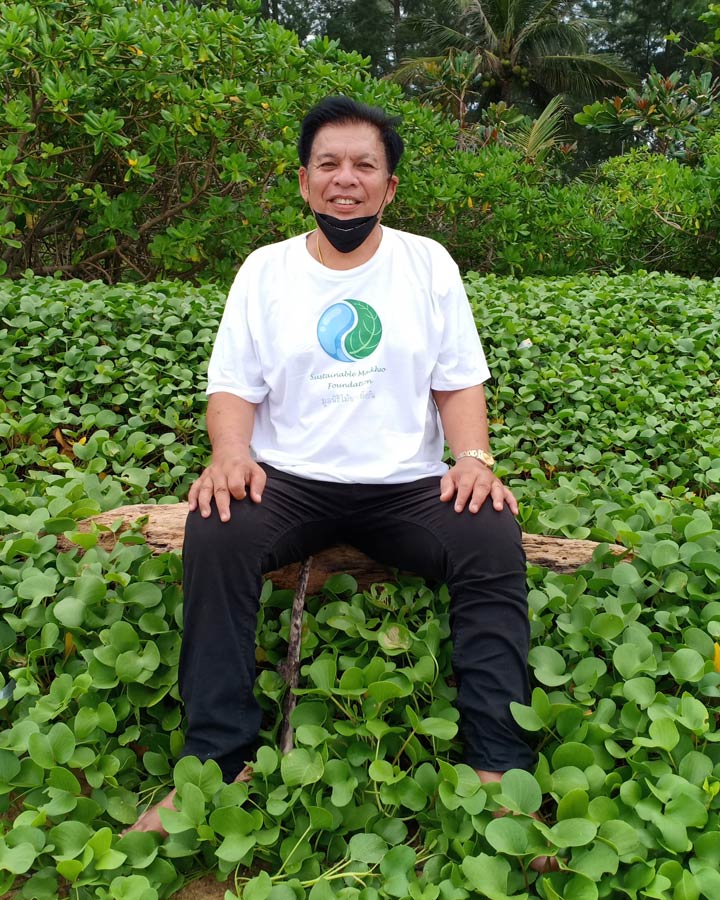 Mr. Manoch Saithong – Advisor
Our main advisor is the former village headman of Maikhao Village 4. He is the President of Baan Maikhao Environment Volunteer Group, President of the Phuket Provincial Health Assembly and President of the Phuket Provincial Community Institute Working Group. "Poo Yai" Manoch (fondly meaning "Village Headman" Manoch) is also a member of the Subcommittee for Social Development and Human Security.
In the past, he was the head of the local Maikhao Sea Turtle Conservation Group.
He provides us with sound advice about our projects and working with the government. With over 27 years of experience as the leader of this village, he has been instrumental in turtle preservation and improvement of life through his community development projects. He is well known and respected by the Thai community and government sector.
Kanookwan Sombatkunopakan (Yoda) – Inspiring Member
Yoda is a ranger at Sirinath National Park.  She is dedicated to keeping the beach clean.  She cleans the beach on a daily basis, encourages the local community around her to join in and is great with getting children involved in the cleaning while educating them on the importance of managing our rubbish responsibly. 
Yoda joins our cleanups and supports the foundation with advice, updates and inspiration.  She has rescued many turtles from fishing nets and has earned an award from the Director of the Conservation Office, responsible for southern Thailand, for her dedication to protecting the beach area and marine life.
https://www.facebook.com/kanookwan.sombatkunopakan
Our
members
currently include local and expat residents living and working in Phuket.
Our partners are other organizations working on similar projects all in line with making a positive impact on the community and environment so that everyone wins.
Our ambassadors help us to promote our projects to a wider audience.
Our volunteers offer their time and skills to help us succeed with our projects.
Our donors are people who care about the environment and who believe in our projects.
We are fortunate to have a board of advisors from the private, public and governmental sector who are always willing to assist us with advice, support and encouragement.