21 October 2020
After a challenging few months of the pandemic that turned our lives upside down, the first island-wide cleanup, initiated by Phuket Hotel's Association, was held on the 21st of October 2020.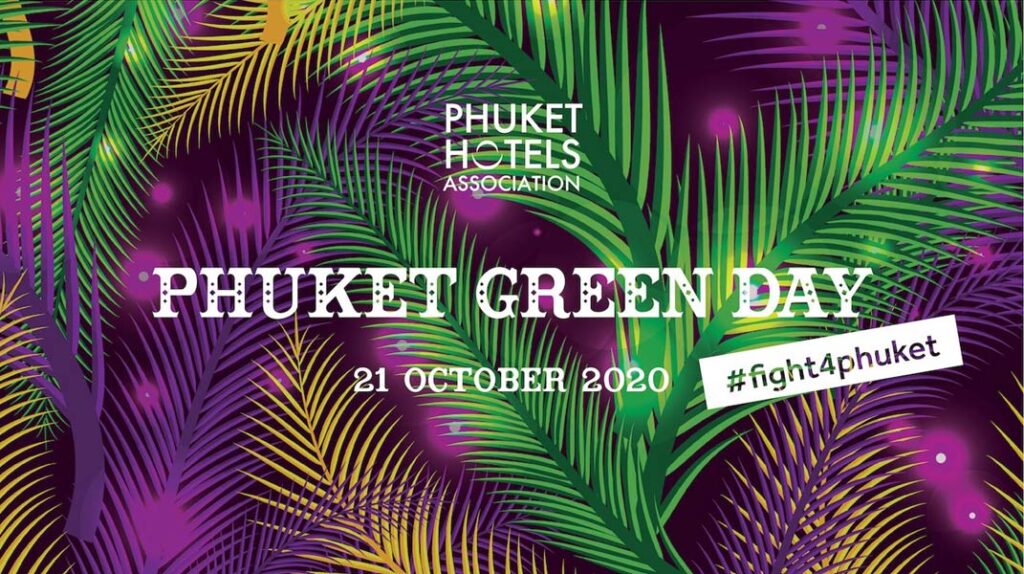 Our foundation volunteered to coordinate the cleanup on Maikhao Beach with all the hotels, the marina, businesses, schools, community groups, foundations and governmental organizations in the district.
As the beach is 12 kilometers long, we divided the beach into 3 zones covering an area of 10.6 kilometers of beachfront, lake and parklands.  A large part of the beach is not accessible by car so we had a team of ATV drivers (quad bikes and beach buggies) joining us to transport the rubbish bags from the beach cleanup sites to the designated rubbish area.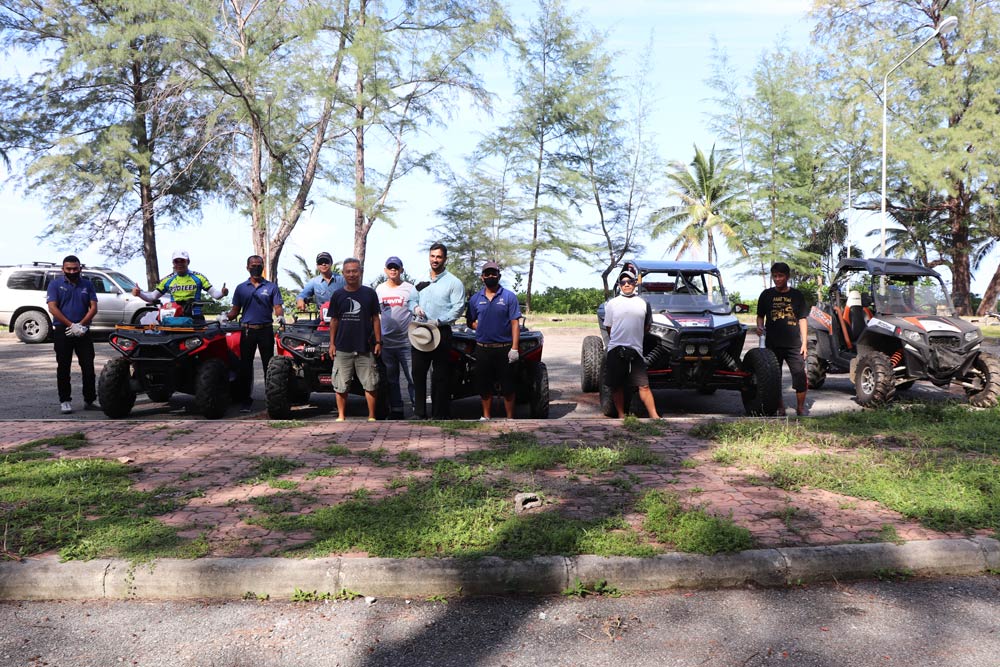 We had a very successful cleanup with over 250 people collecting a combined total of 1,717.4 kilograms of rubbish.  Most of the rubbish collected was single-use plastic, shoes, foam, fishing ropes and nets.  Unfortunately, we did not separate the rubbish.  The only items we kept for recycling were the HDPE bottle caps for the Precious Plastics Project at Blue Tree Phuket.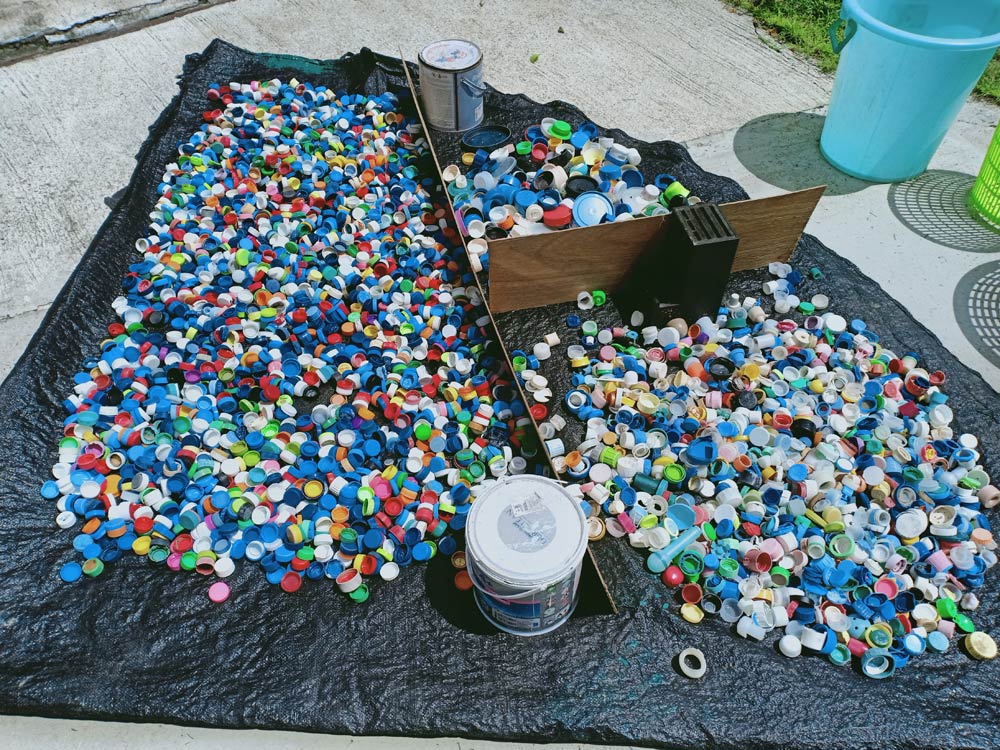 When we saw the amount of bags and rubbish, we realized that we were overloading the incinerator which at present can only incinerate 70-80% of the rubbish it receives on a daily basis.
This was the day when the seed was planted to help us move to a smarter beach cleanup by separating and finding recycling partners to help us deal with the vast amount of marine debris.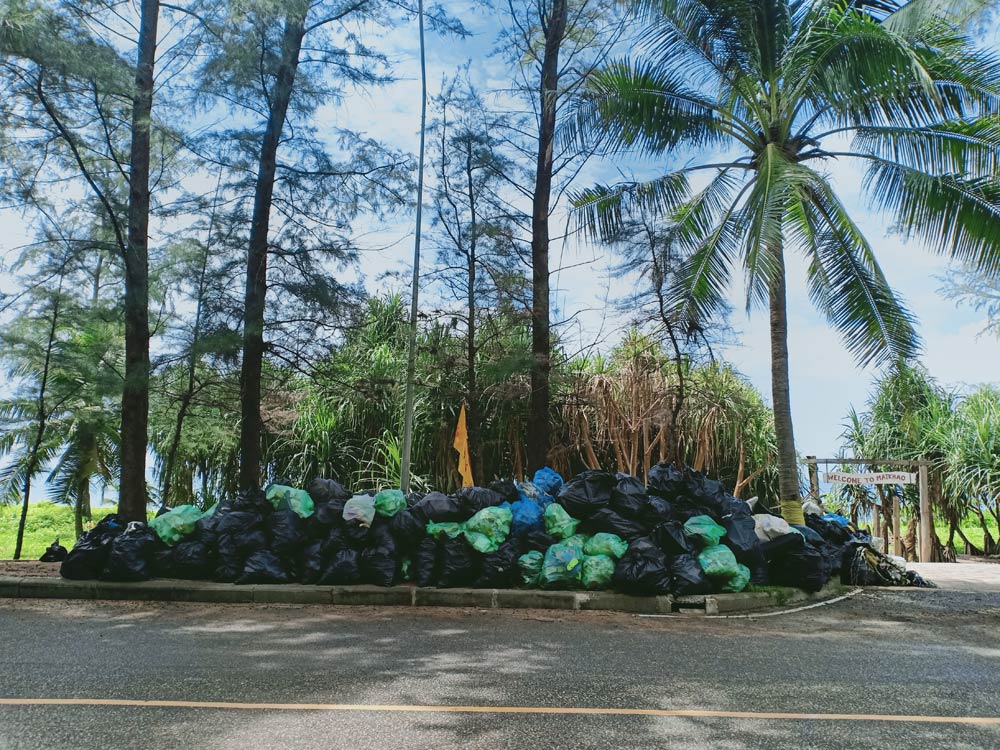 It was wonderful to see the turn out and the enthusiasm of the community coming together to clean our beach.  We could feel the unity among all stakeholders regardless of age, nationality or status.
https://www.thephuketnews.com/phuket-green-day-removes-2-tonnes-of-rubbish-from-beach-and-parklands-77756.php
https://www.facebook.com/102076665030960/posts/103571998214760/